High pressure cleaning is really important for your house as it helps in removing the stains and dust & debris from the surface of wall. It can be done over garage door, backside door, exterior wall or anything that can handle high pressure of water. Some people prefer chemicals over pressure washing to clean the walls of their homes. However, these chemicals are not good for our environment therefore, using pressure washing technique is always a better idea as it only involves the use of water. Pressure washing is the most affordable and economical option available for you to clean your home.
Whether it's your factory or old warehouse you can clean the entire area using high power pressure cleaning. Getting a pressure water cleaning done for your house improves the overall value of your home and give it a curb appeal. However, it is better if you hire a professional for high pressure cleaning so that you get quality services under supervision. After getting your house pressure cleaned you will no longer have to repaint it often.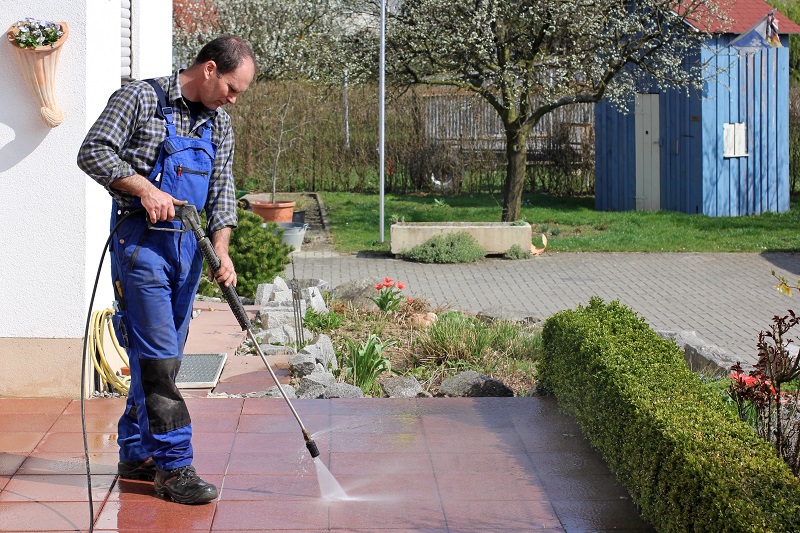 What Are the Benefits of High-Pressure Cleaning Method?
There are a number of benefits of getting a high-pressure cleaning method done.
Durability
When it comes to cleaning, we often forgot about cleaning our floors which are exposed to harsh environmental elements like direct sunlight and rains etc. Timely cleaning is required to done on the floors. When you overlook the work for many years then they get prone to bacteria and gums so in that case we only left with the option high pressure water washing through which we can clean the entire floor of our factory or warehouse. Once you get your floor cleaned with high pressure then you can sit and relax as you no longer have to worry about repainting your floors for many years as high pressure washing provides durability.
Less Time Consuming
This type of pressure cleaning requires very less time to clean the entire floor or wall. On other hand when you clean the floor with the help of normal detergent or chemicals it take a lot of time to clean the entire area. You should know that a pressure washer is used in this type of cleaning method so it consumes less time to clean the dust and debris from the floor. You will get adjustable pressure nozzles through which a professional cleaner clean the floor by adjusting the flow of the water.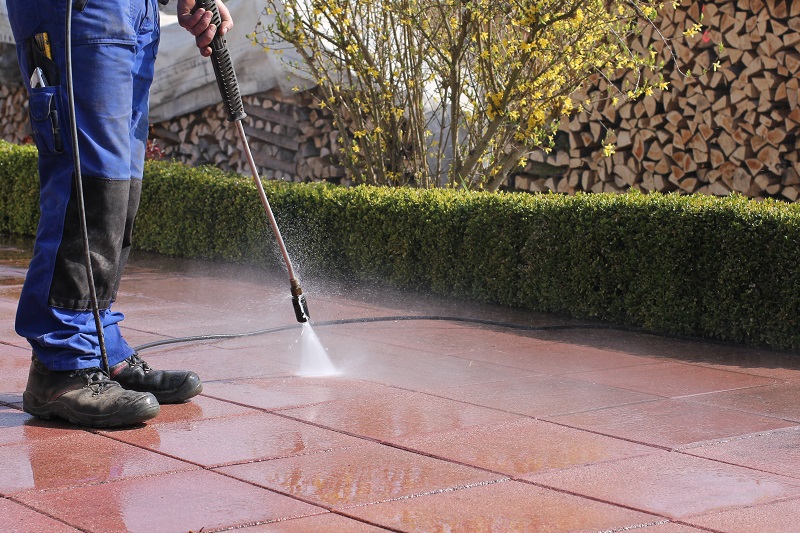 This not only consumes less time but also saves gallons of water as you don't need to throw water again and again. The dust will be cleaned by a single high-pressure force. There is a scarcity of water so it is a good option to do something good for our environment.
Fewer Efforts Required
You don't need to do anything at your own. All you have to do is call a reliable and professional cleaner who know how to work with pressure washer. Getting professional services will save your time. If you still want to do this by your own then you can purchase a pressure washer and start pressure cleaning after reading and taking proper guidance from Internet. You just need to be fit if you want to get your floors pressure washed because you have to stretch your body and lots of body movement is required. If you want a long-lasting effect on your floor and walls then it is better if you get high-quality high-pressure cleaning services by a reputed company. Don't forget to get quotes before booking services.